BioElectronics is a medical device company that develops and commercializes electroceutical (electrical stimulation/neuromodulation) technology. Its flagship technology is wearable, non-thermal pulsed shortwave therapy (PSWT), which is used to treat and manage a variety of chronic neurological disorders such as chronic pain.
The company boasts four FDA 510 (k) clearances for its PSWT devices, backed by safety and effectiveness data from five randomized, controlled clinical trials and numerous other registry trials. These clearances allow for two broad indications in the treatment of pain, for all anatomical sites: 1) postoperative pain (prescription)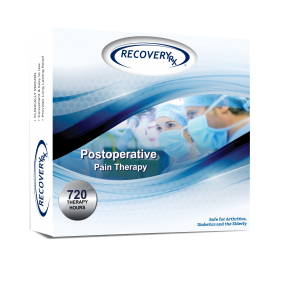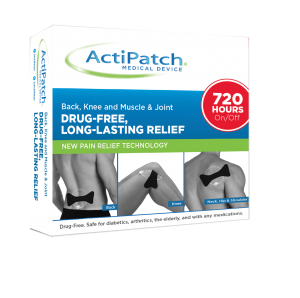 ; and 2) musculoskeletal pain (over-the-counter). In addition, the Company holds market authorization in the European Union (CE mark) and MDSAP countries (USA, Canada & Australia).
The Company's current strategy is to prioritize its core capabilities of manufacturing, research and development of PSWT technology. As an OEM, the firm's focus is in developing new indications for use/market authorizations and seeking commercial partners with strong marketing and selling expertise. This has resulted in three major sources of revenue: 1) US OTC sales for musculoskeletal pain via marketing partners such as KT Health, LLC and DonJoy, LLC who sell custom-branded devices into the consumer healthcare retail markets; 2)  US sales for postoperative pain through a 1099 sales force, approximately 300 strong, who market the RecoveryRx® product line to medical professionals; 3) International sales for musculoskeletal pain through several international distributors, who market the Company's Actipatch® product line within their allotted territories.
The mechanism of action for the Company's current line of PSWT products is mitigation of Central sensitization (CS). CS is widely accepted as the physiological explanation for many neurological disorders such as chronic musculoskeletal pain, postoperative pain, peripheral neuropathy, migraine headaches, and overactive bladder. These neurological conditions arise as a result of "hypersensitization" of the central nervous system, originally triggered by, but not necessarily sustained by heightened peripheral nerve activity (e.g. injury). BioElectronics' patented PSWT technology mitigates this hypersensitivity by modulating peripheral nerve activity in the area of application. For conditions such as musculoskeletal pain, successful treatment manifests as pain relief, while for non-painful conditions such as overactive bladder it manifests as decreased urge incontinence.
Dr. Ken McLeod, Ph.D., a world-renowned bioelectromagnetics researcher at the State University of New York – Binghamton, provides a short video explanation on the mechanism of action at: http://www.actipatch.com/pharmacy